Microsoft Teams Premium is about to launch soon, bringing many new features and updates.
To prepare for that launch soon, let us look at some of the significant differences between Shared Channels and Private Channels to contrast and compare their present state to later from any changes because of Microsoft Teams Premium.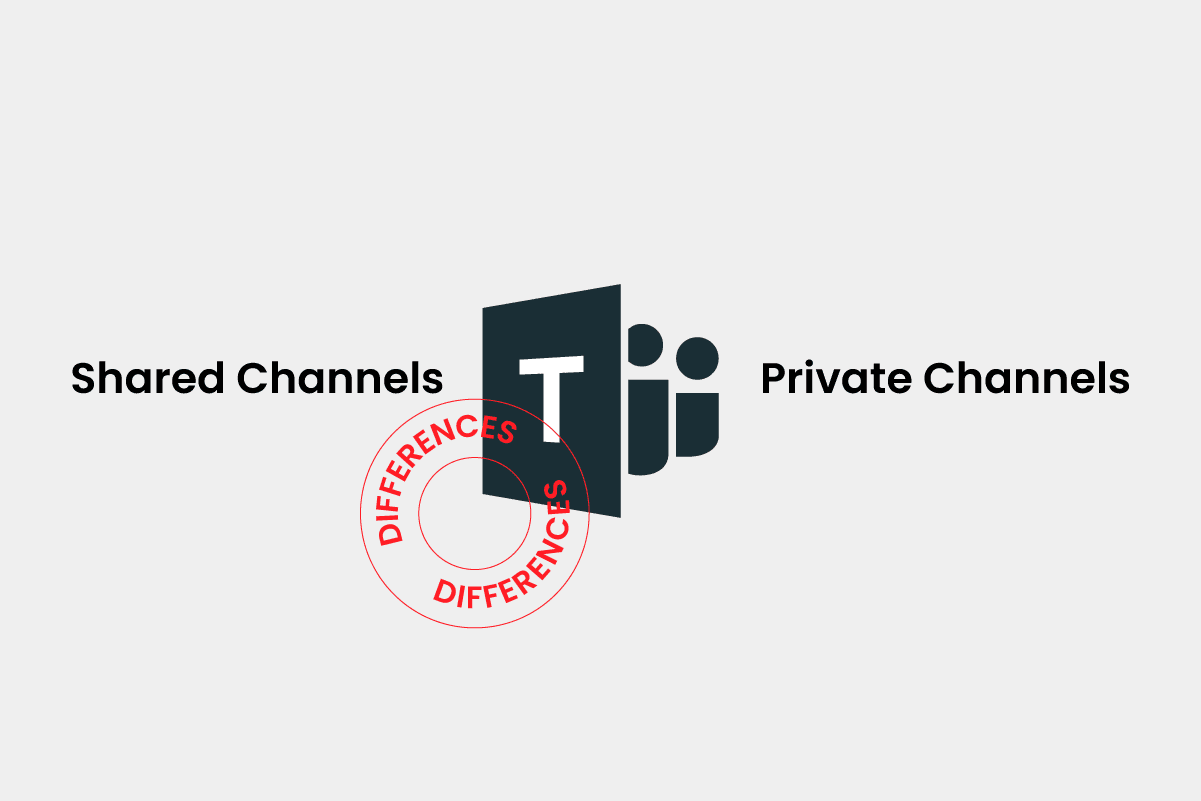 To start, Microsoft Teams has standard channels which are open for all teams and users.
A private channel, therefore, is a more restricted channel only meant for specific users in a team.
On the other hand, a shared channel is an online space in Microsoft Teams that is meant to facilitate and enable collaboration with users inside and outside a team. It is a restricted channel since it is not a standard channel, but people outside your team can be added to it too.
The following are the significant differences between the two channels.
Adding people to the channel without adding them to the team
This is not possible for a private channel, whereas it is so in a shared channel. Why?
Because this goes back to what they are. A private channel is meant for certain users within a team and them only, while a shared channel is not limited by team restrictions and can have makeup from different teams.
Sharing channels with other teams
Guess what the answer would be? Once again, no and yes.
The reason? Same as above.
There is no purpose in sharing a private channel with other teams when it is only meant for specific users in one team.
Guest participation
Curiously enough, private channels allow guests (external users from your organization) to join them, but shared channels do not. Instead, adding people from outside your organization requires a bit more hurdles and steps for a shared channel.
Scheduled meetings
Private channels, as of yet, do not allow the ability to have scheduled meetings for channel users, while shared channels do have that feature.
Analytics capabilities
Shared channels do not currently provide analytics capabilities and features, while private channels do so that is something to keep in mind.
Members allowed
A striking difference is apparent between the two channels in the number of members allowed.
Private channels currently have a limit of 250 members at most, while each team can create 30 private channels at most.
Meanwhile, shared channels are much more robust, with 5,000 direct members in a channel, including a maximum of 50 teams, each counted as one member. Apart from that, unlike the paltry 30, a team can have 200 shared channels.
Conclusion
Despite the last difference seemingly tipping the odds in favour of shared channels, the fact is that both serve very different purposes, so one is not necessarily better than the other.
As the owner or admin of an organization's Microsoft Teams admin, you will be best suited to designing organized policies about which channel would be better in what situation.