Website creation is one of the most important facets of working as a formal business in the current digital age. Many companies outsource the process, but at some level, some website creation is reserved by an organization's experts.
The question is, how do you create a website? Enter Microsoft SharePoint. What is it exactly?
SharePoint is Microsoft's very own service meant for creating websites. Furthermore, those sites are very secure and can thus be used to store, organize, share and access data and information from different devices.
The SharePoint ecosystem has multiple services and offerings, but arguably the main one is SharePoint in Microsoft 365.
This is a cloud-based version of the service that Microsoft hosts for use by organizations of all sizes and shapes. This offering utilizes all the power, convenience, and capabilities offered by cloud computing for a truly seamless and hassle-free experience.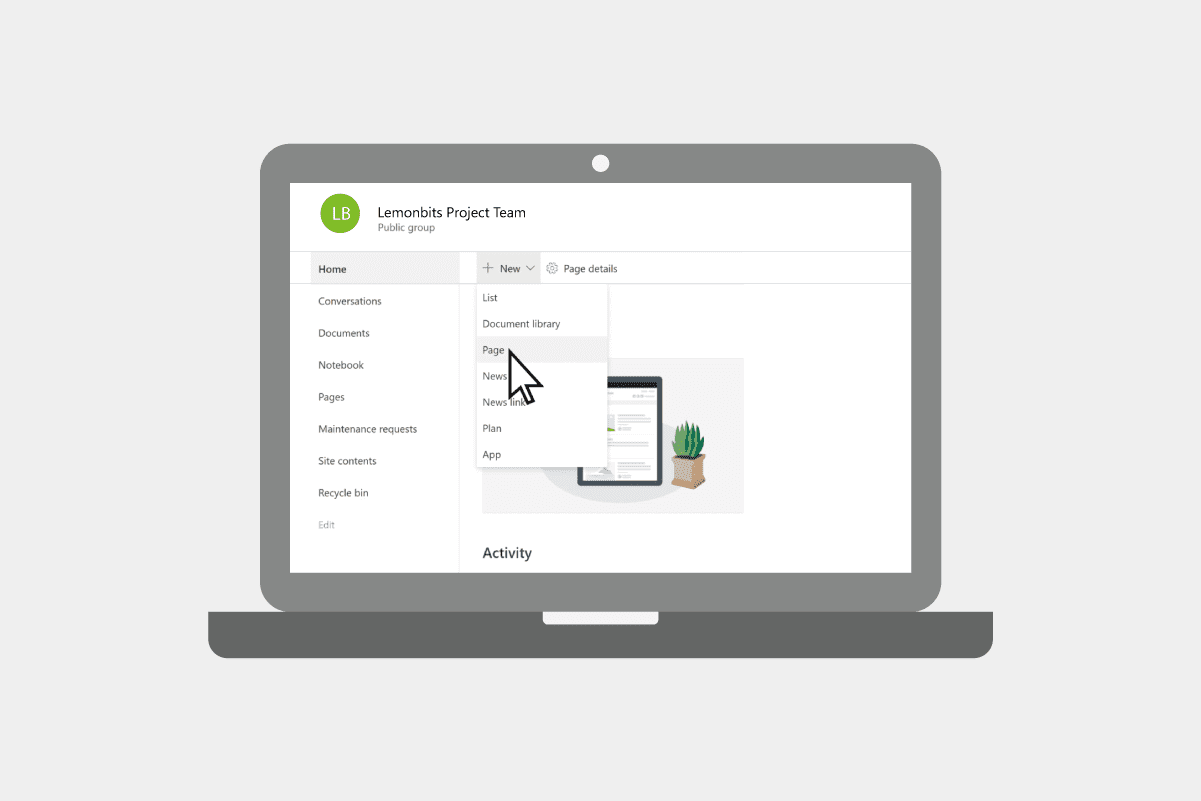 SharePoint features
Still, one would ask, why use SharePoint instead of other website creation tools?
The answer is that SharePoint offers many features and services, which makes it the better option.
Powered by Business Intelligence
We should not explain why business intelligence and analytics capabilities are crucial for any organization today. SharePoint is powered by Microsoft's own Power BI platform, which provides such analytic services to its users.
Overall integration with M65 products and services
SharePoint websites are already designed from the ground up to integrate and work seamlessly with other Microsoft products and offerings from the Office 365 suite of services.
Support for large file sizes
SharePoint offers no limit on file sizes, which means you can conveniently store and easily access vast quantities of data and information on secure websites.
Enhanced security
This should go without saying, but SharePoint websites are secured and protected by Microsoft's robust and powerful security apparatus, which ensures safety to a large degree from hackers or unwanted access to information.
Furthermore, SharePoint has its internal features such as co-authoring and autosaving for sensitive documents, impediments to accessing data, and self-expiration of unauthorized user access after a certain period.
Team sites
This is a feature that is linked with Microsoft Teams and shared channels. SharePoint sites can also be used to create websites where teams in an organization can work on projects and exchange data regardless of location.
Since SharePoint websites can also store vast amounts of data, this makes them excellent places for an organized team to coordinate and work with each other in an online space while retaining access to all data and documents.
Yammer integration
SharePoint also enables easy integration with social networking platforms such as Yammer. This means that employees can interact and engage in the SharePoint environment via customizable social feeds.
The above features are just a snapshot of the prowess and capabilities that SharePoint websites offer.
Integrating with other Microsoft platforms like Power BI and Teams, you can set up a truly powerful and multifaceted ecosystem for your business needs that allows your organization to be powered by robust and cutting-edge digital analytics technologies.