In a major leap for productivity solutions, Microsoft has revealed its latest breakthrough in Artificial Intelligence (AI) technology – Copilot for SharePoint. While the benefits of SharePoint have long been recognized in facilitating collaboration and simplifying data management, Copilot's integration is set to take these advantages to unprecedented heights.
Copilot is an AI-driven tool designed to make work processes smoother, faster, and more efficient by leveraging Microsoft's deep learning models. Let's explore what this game-changing tool brings to SharePoint and delve into the transformative potential of this AI-backed feature.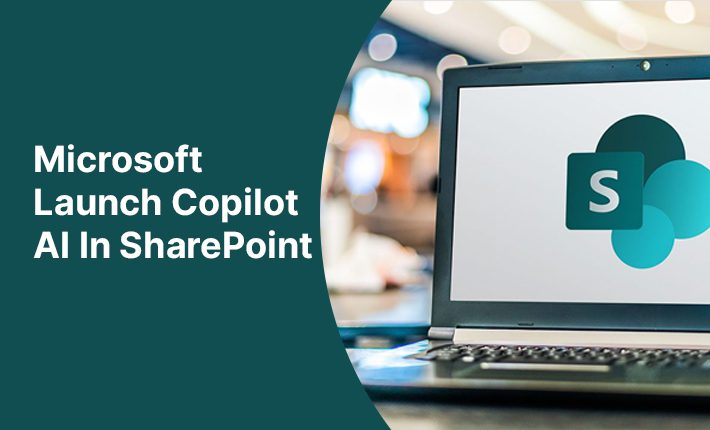 Enhanced User Experience
At its core, Copilot for SharePoint is all about creating an enriched user experience. By applying machine learning algorithms, Copilot provides intelligent, predictive recommendations to users. For instance, it can suggest content or files that might be relevant to your current work, predict what you may require next, and even recommend collaborators for specific tasks based on historical data. This heightened personalization significantly enhances productivity and simplifies workflows.
Improved Collaboration
Copilot is designed to boost collaboration within organizations. Analyzing user activity and document metadata can identify potential collaborators, making it easier for teams to find the right people for the right tasks. Furthermore, it streamlines the process of sharing and editing documents, ensuring that team members can work together seamlessly, even if they're scattered across different time zones.
Superior Search Capabilities
Searching for documents and information can often be a time-consuming process. Copilot revolutionizes this aspect with its advanced search capabilities. The tool leverages AI to understand the context of a search query, providing more relevant and precise results. It can also learn from past searches, becoming more accurate and efficient over time.
Greater Data Security
While SharePoint has always been a secure platform, the introduction of Copilot takes data security a notch higher. By analyzing patterns in data usage, Copilot can identify anomalies that might signal a data breach. It also aids in compliance management by tracking how data is used and shared, ensuring that business practices align with data protection regulations.
Insights and Analytics
The AI capabilities of Copilot extend beyond improving workflows and safeguarding data. It also provides insights and analytics, helping businesses make informed decisions. By analyzing user behavior and document usage, Copilot can generate comprehensive reports about productivity trends, collaboration effectiveness, and data usage patterns. These insights can be invaluable for businesses in improving their strategies and enhancing overall efficiency.
Empowering Remote Work
In an era where remote work is becoming the norm, Copilot proves to be a timely addition to SharePoint. It can seamlessly connect distributed teams, ensure the smooth exchange of information, and facilitate effective collaboration. Its predictive capabilities also mean that the right resources are always at employees' fingertips, no matter where they're working from.
In conclusion, Copilot for SharePoint is more than just an AI tool; it is a transformative addition that will redefine how businesses operate and collaborate. With its predictive recommendations, superior search capabilities, enhanced data security, and insightful analytics, Copilot is truly shaping the future of work. The era of SharePoint in the world of AI has begun, and it promises to be an exciting journey.
Stay tuned for more updates and deep dives into how Copilot is revolutionizing SharePoint, and how it can help your organization to transform its digital workspace.