What is SharePoint? SharePoint in a nutshell is a collaboration platform from Microsoft. Think about it like Google Apps, but how Microsoft sees it.
So in the Google Apps you can share a document with your fellow colleagues or with external people, the people that are outside your company. You can do the same with SharePoint, you can collaborate on the documents with your colleagues or with external clients.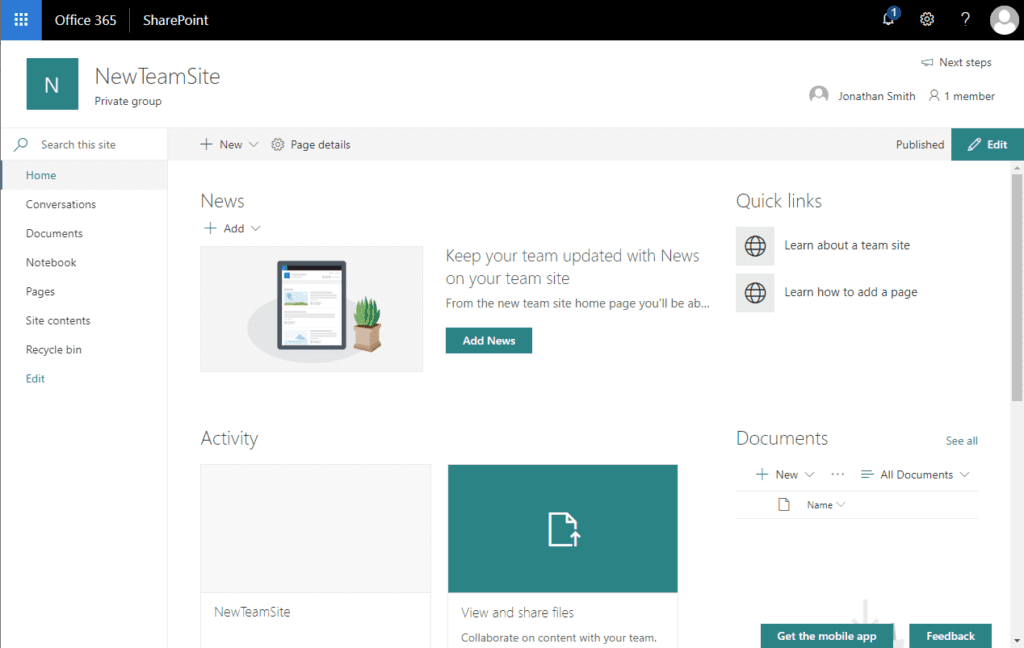 This is how Microsoft SharePoint in the Office365 looks like in the plain browser, without any documents.
I would say SharePoint has one big advantage over Google Apps. SharePoint out of the box supports office documents, docx, xlsx, pptx you name it. You like it or not Office is the standard across business all around the world. There is plenty of open source projects all around the world, but every single one is missing one crucial feature from Microsoft Office so it is easier for business to pay for the Microsoft Office and Microsoft SharePoint license than to try all different alternatives.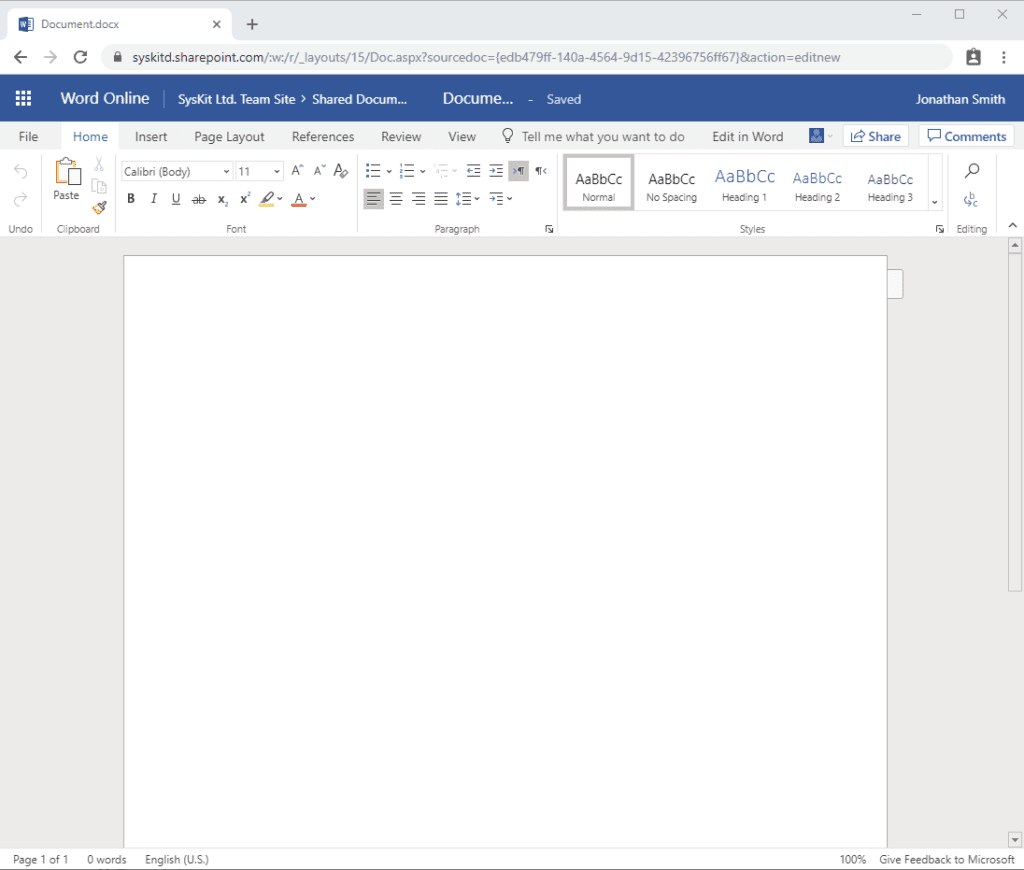 So when you collaborate with the people you know you will receive interface like on the picture, it is familiar Microsoft Word interface inside the web browser.
Support for any device, tablet, mobile phone or the browser
What is cool is SharePoint supports out-of-the-box following documents on any device. So if you are working on a document on a desktop PC like a Windows laptop or Mac, you go home and you remember to check something. If you are connected to the company SharePoint document that you left on the PC will be exactly the same that you can load in the Microsoft Word that you have on the mobile phone.
So below is the how my documents look on the Desktop computer and installed Microsoft Word and on my iPhone. The list of documents are exactly the same on both devices.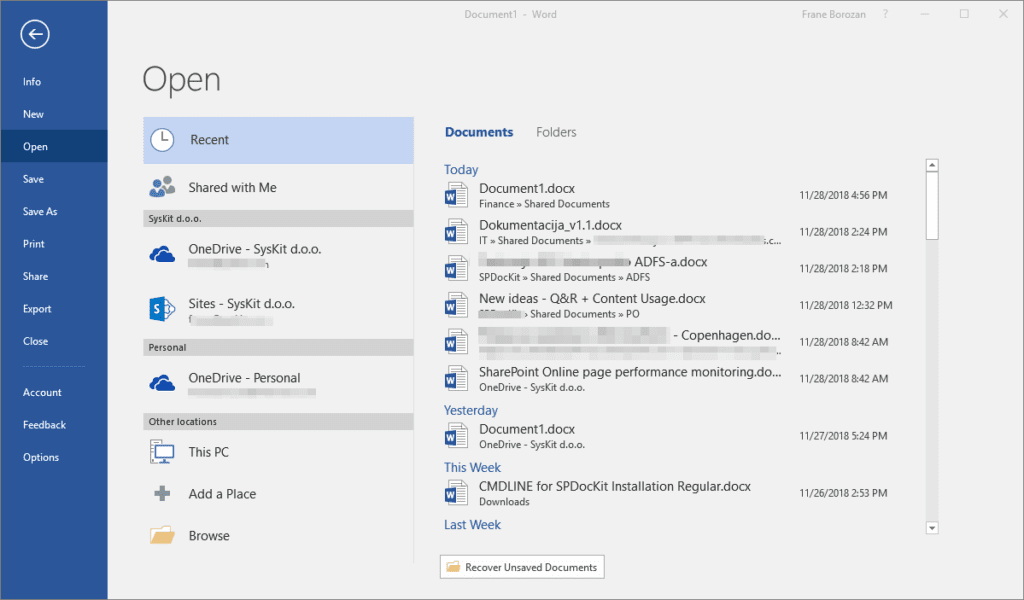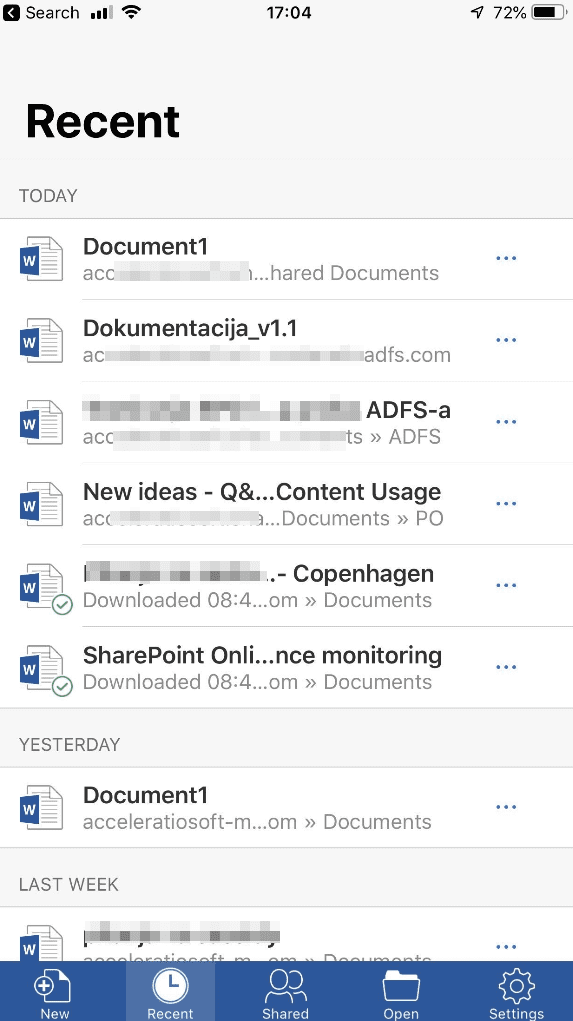 Two main SharePoint deployments
There are two main deployments of the SharePoint of how it looks today:
SharePoint Online is a cloud-based service that works in Azure and it is hosted by Microsoft. SharePoint Online doesn't need to be deployed, it is Software as a Services, you just subscribe for the service and software is available for use right away. Your people can easily create sites, new documents and collaborate with fellow coworkers or with external people.

SharePoint Server current version is SharePoint Server 2019 is on-premise deployment of the platform in your own data-center. When you deploy it in your organization you need people to manage it and maintain it. SharePoint Server is complex installation that needs various different roles of servers like Web Fronted servers for serving the end user, application servers for applications that are hosted in the farm, SQL for holding all the various data about the users and documents and many different roles like Search for searching the documents, Office Online Server for hosting in browser office applications etc.
Let me know in the comments why you have landed on this post about the Microsoft SharePoint?
Are you trying to figure:
What SharePoint is because your company is in the process of SharePoint implementation
You are migrating from something else (like file server) to the more modern file management platform
You are trying to decide if you want to move with SharePoint Online or SharePoint Server on premise platform
Comment below, I am quite interested :-)