Microsoft has released yesterday on April 8 2019 a first Microsoft Edge browser that is based on the Chromium open-source engine. Latest dev version that will be updated weekly is available on the https://www.microsoftedgeinsider.com/en-us/download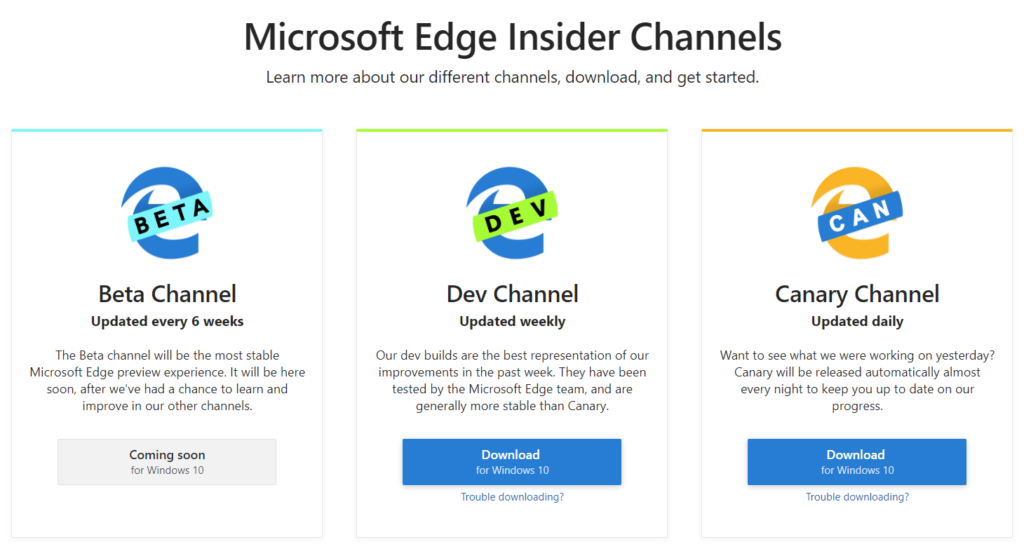 This is first browser from Microsoft that is not based on the old pal IE engine and I am looking forward to replacing the Edge and IE with this new browser.
Integration with other Microsoft services is what Microsoft is betting on, so you have:
Bing by default (down in the text how to replace it with google search engine)
Windows Defender SmartScreen malware protection
You can sign in to your work and personal account to manage both personal and work account. You can use multiple identities at once
I have started using Microsoft edge based on the Chromium engine from day one. The biggest downside is I wasn't able to select google as the search engine. I like bing but google is way ahead of the bing. Sorry Microsoft.
To set google as the default search engine in the Microsoft Edge you need to do following:
go to settings
click on the privacy and services on the left
click address bar
in the search engine used in the address bar you don't have a google as a search engine (I have only bing and facebook) so you need to create one
click on the manage search engines 
click on the add
fill the edit search engine as on the screenshot
for the search egine type google, for the keyword type google.com and for the URL with %s in place of query type https://google.hr/search?q=%s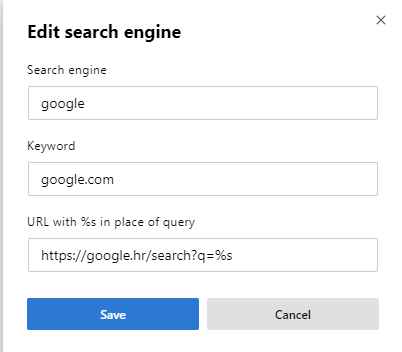 Now every-time you type something in the Microsoft Edge address bar it will search the web with google engine.
Enjoy!